Parade Band
The Conscript Band's Parade Band consists of three sections: wind orchestra, drum group and rifle drill group.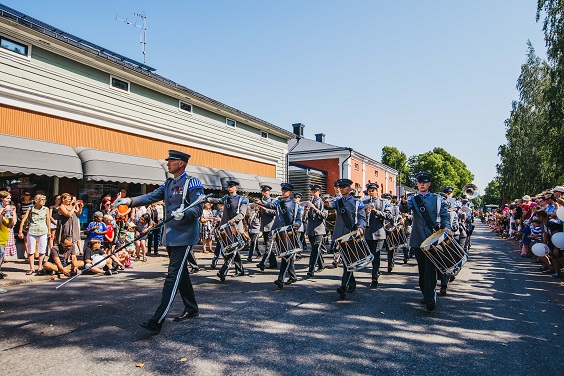 The main purpose of the Parade Band is to perform at the Defence Forces' largest events, such as the Flag Day and the Independence Day celebrations, as well as large ceremonies. In the summer, the Parade Band is a familiar sight in guard parades held in Helsinki.
The Parade Band focuses on march performances. The band represents the Finnish Defence Forces both in Finland and abroad. Each year it takes part in the largest military music festivals around the world. The Parade Band is a musical business card for Finland and the Finnish Defence Forces.
The band has performed in a variety of massive events in countries like Switzerland, Italy, Russia, Sweden, Singapore, Norway, the Netherlands, the Czech Republic, Estonia, Latvia and France.