The Dragoon Band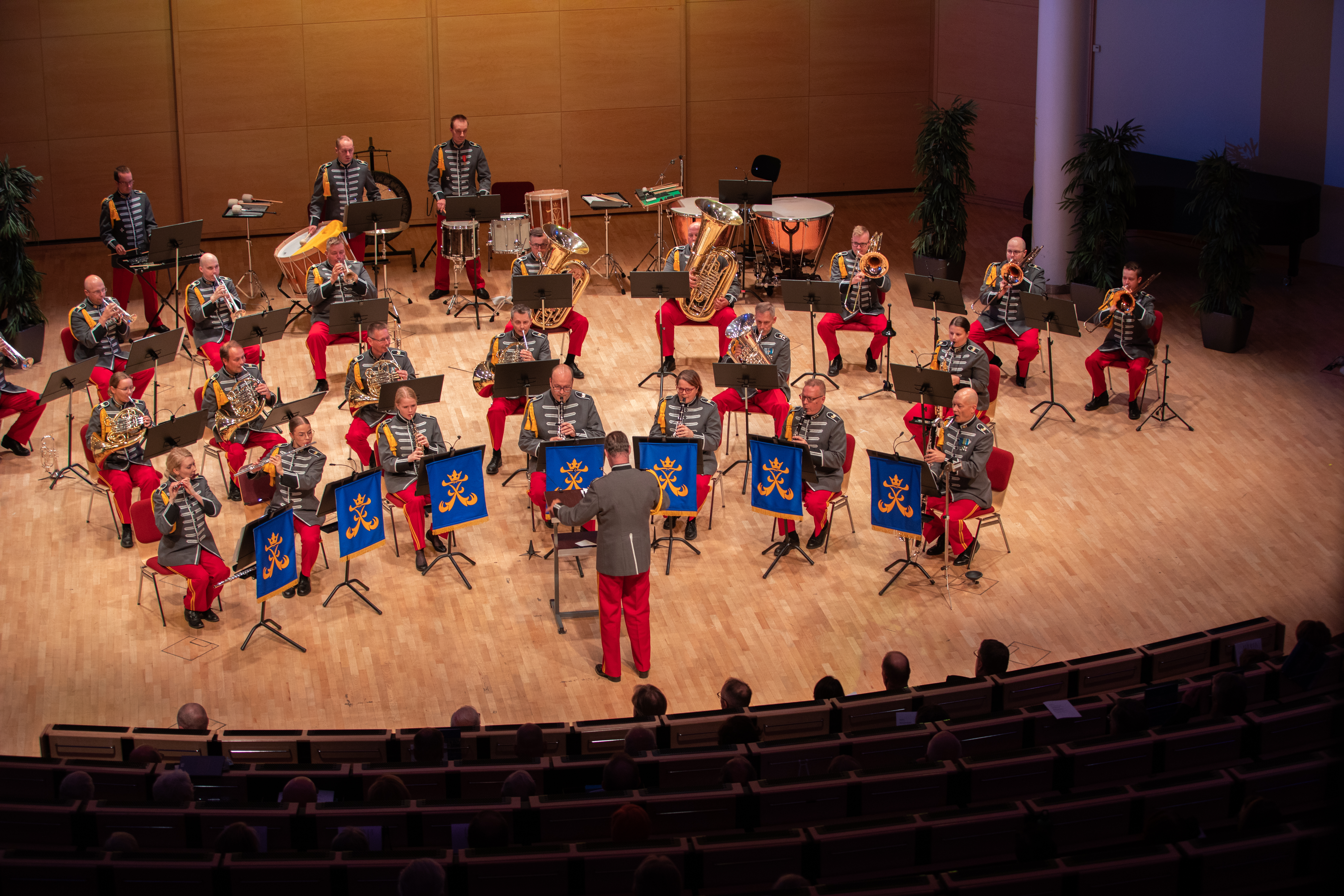 The Dragoon Band is a 34-member symphonic wind orchestra. The band's domicile is in Lappeenranta, in connection with the Army Academy. The Dragoon Band performs mainly in Eastern Finland.
In 1921, a dragoon brigade and a band were established in Lappeenranta. The name of the band has changed several times over the years and in 1990 the band was renamed as the Dragoon Band.
Full concert halls, a satisfied audience, and the support of the general public are the resources with which the Dragoon Band rides to the battlefields of music and honours the traditions of the dragoons, which date from the 17th century. All the performances of this year can be found in the concert calendar of the Dragoon Band.
Our symphonic wind orchestra also consists of smaller ensembles, the Jaeger Quintet and the Dragoon Septet. More information about these ensembles can be found on the website's menu. On the Dragoon Band's Youtube channel, you can enjoy our music videos.
The band cooperates actively with the Lappeenranta City Orchestra and local windbands through a variety of concerts. Among the other collaborative partners are the Lappeenranta Music Institute, various choirs and parishes in the region.
The band is responsible for managing and developing music activities in the area and nurturing the traditions of military music. The Dragoon Band primarily operates in the regions of Eastern Finland, i.e. South Karelia, Kymenlaakso and Northern Karelia and the Defence Forces and Border Guard units operating in these areas.
In addition to performing in the regional military units, the band receives plenty of assignments from veteran, reserve and national defence associations. The band also organises high-quality concerts in the area.
The Senior Conductor of the band is Major (Mus.) Tomi Väisänen. Senior Lieutenent (Mus.) Risto Sojakka acts as the conductor.
Music from the beautiful expanses of Karelia!