Dragoon Band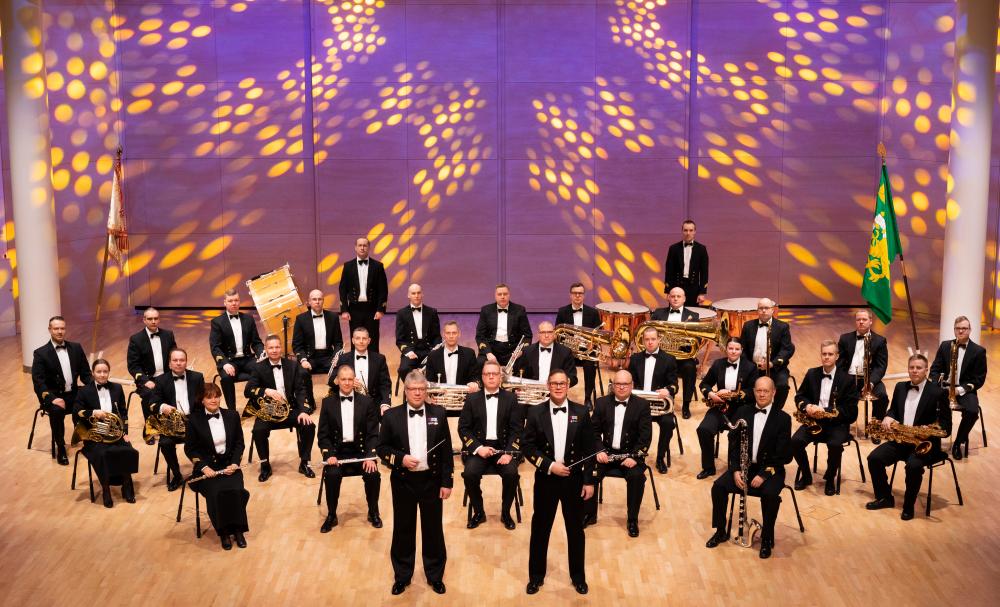 The Dragoon Band is a 34-piece army orchestra based in the Army Academy of Lappeenranta. The Dragoon Band celebrates its 100th anniversary this year and it primarily performs in the Eastern Finland area.
Full concert halls, satisfied listeners and the support of the public ensure that the 100 years old Dragoon Band can keep galloping full speed to the battle fields of music, all the while cherishing the time-honoured cavalry traditions dating back to the 17th century. Concerts and events can be found in the concert calendar and our music videos can be found at Rakuunasoittokunta Youtube channel.
The band cooperates actively with the Lappeenranta City Orchestra through a variety of concerts. Among the other collaborative partners are the Lappeenranta Music Institute, various choirs and parishes in the region.
The band is responsible for managing and developing music activities in the area and nurturing the traditions of military music. The Dragoon Band primarily operates in the regions of Eastern Finland, i.e. South Karelia, Kymenlaakso and Northern Karelia and the Defence Forces and Border Guard units operating in these areas.
In addition to performing in the regional military units, the band receives plenty of assignments from veteran, reserve and national defence associations. The band also organises high-quality concerts in the area.
The Senior Conductor of the band is Major (Mus.) Riku Huhtasalo.
We warmly welcome everyone to attend the Dragoon Band's concerts!
Music from the beautiful expanses of Karelia!