The Air Force Band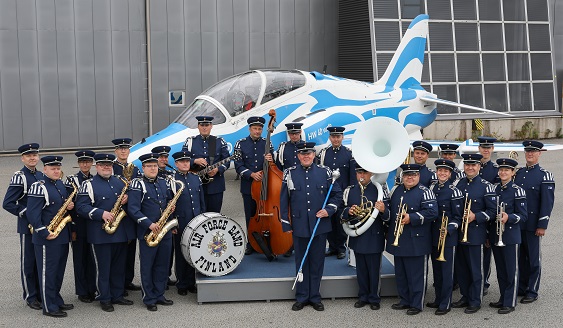 The Air Force Band, or Air Force Big Band, primarily performs big band music.
As necessary, the 21-piece orchestra is divided up to form dance, jazz and popular music ensembles. In the context of parades and other traditional events, the Air Force Band performs as a wind orchestra. Concerts and events are in our concert calendar.
In addition to the AALTO series big band concerts and summertime MILjazz events, the Air Force Band's concert season includes church events, musical education projects and a wide variety of events related to national defence and promoting the Air Force.
The Air Force Band based in Tikkakoski, Jyväskylä was established in 1977, and it has a long tradition of playing big band music.